Most of us have one that grand renovation on our domestic lists, that we want to make, but the funds to make it happen are far less frequently available. But , worry no need to worry anymore there are some easy ways to instantly give your home a touch of luxury, no matter your budget. Below are her top tips for some low-cost transformation.
Interior design tips
Painting
Take a step and start thinking big. The feel of your house is felt by the four corners of your room. A new paint brush for the job will only cost you a few dollars.
Dulux Colour Forecast 2021 recently revealed the hottest colour palettes which both reflect global trends and align with how we are feeling around it will help you tap into the latest in interior fashion.
These are colours that have existed for decades and are coming back in a more contemporary tone. The shades of beige and yellow will embrace you like a warm hug. Try painting the walls of a room in Dulux Burnside, and you'll walk into it with a smile plastered across your face.
Color blocking is still a top stylist tip, while suitable lighting can add pleasing accents as well.
Living Large
The quality of your couch can act as a statement piece in your living space. If you're not ready to buy a new one, you can upgrade your existing sofa by tufting the fabric – adding buttons etc. Luxe up the legs with more ornate versions or wood that complements the rest of the room, and change the height to suit the dimensions of the space.
Adding in a good quality throw can make all the difference between dull and delicious in an otherwise functional room.
Putting it on paper
If you're shy about paint, a textured wall (think fabric, wood, swatches) offers pizzazz. Wallpaper gives you a lot of bang for your buck, too – and if you're scared of pattern, you can opt for a textured finish like grasscloth.
Wallpaper is one of the the quickest way to transform a space and make it look more awesome.
A picture wall makes a statement, and you can spend as much or as little as you want while luxeing up the frames. Just match the mount, weight and colour to the art.
You can get art of all sizes and place them almost randomly for a unique design element.
Arranging the shelf
Shelving is practical, but actually doesn't have to look practical. Take away mass-produced bookcases and laminated wood to make the shelves themselves part of the decor.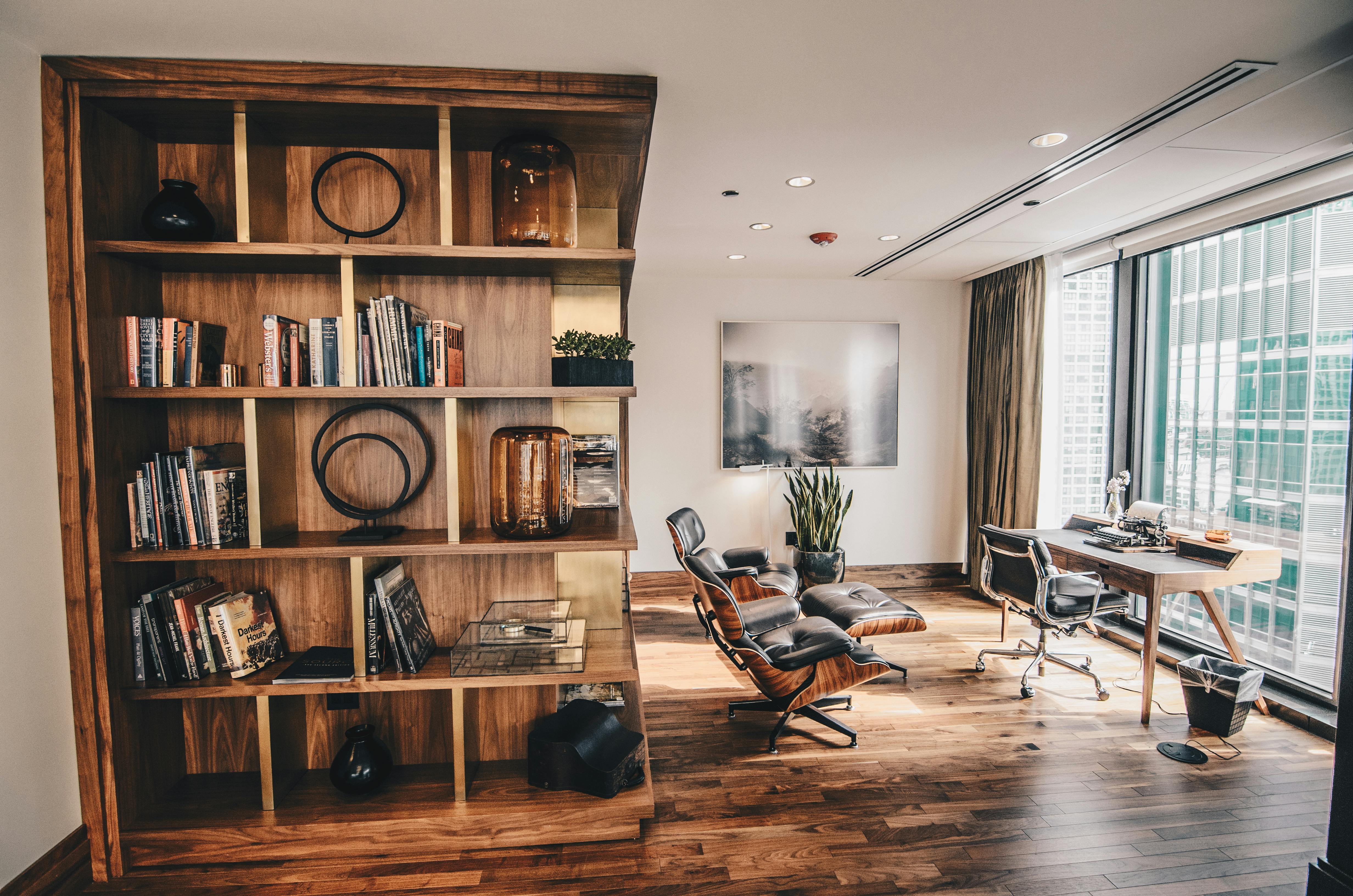 You can head to your local timber yard and pick up pieces of timber to use as fl oating shelves in a kitchen, living space, bathroom or bedroom, these are great for placing trinkets or decorative jars on – and if you have a small room, placing things up on a shelf will make a room feel more spacious.
Consider what will be going on them, too. A talkingpoint item can lift a room, so there's no harm in being quirky and displaying treasured items or objet that that reflect your taste.
Kitchen
There is no to go to the trouble of replacing your whole kitchen. One of the most effective (and cost-effective) updates you can make is swapping out your existing cupboard handles. Also look at replacing your splashback; find a complementary tone in your benchtop, then locate a tile or similar material that suits, and use that as your new splashback .
If you want to upgrade your cabinets cheaply, consider measuring the doors, having medium density fibreboard cut to size, painting them and adding quirky handles for bespoke cupboards. As the dominant appliance in your kitchen, you can give the entire room a lift by updating your refrigerator, too.
Go green
Plants are makeover winners and cost barely a thing, but settling on the right options can be challenging. Generally, use one large plant for height, then add smaller neighbours for variety.
If you prefer smaller plants, invest in Devil's Ivy, as it is easy to take care of and the trailing leaves make it a design statement. If your style is more boho, use basketweave holders; if your style is more luxe, try marble pots.
Attaching a small, pretty selection of fl owers to walls also provides a welcome burst of colour and natural design.